Protea Canyon expedition yields exciting new finds
03 December 2015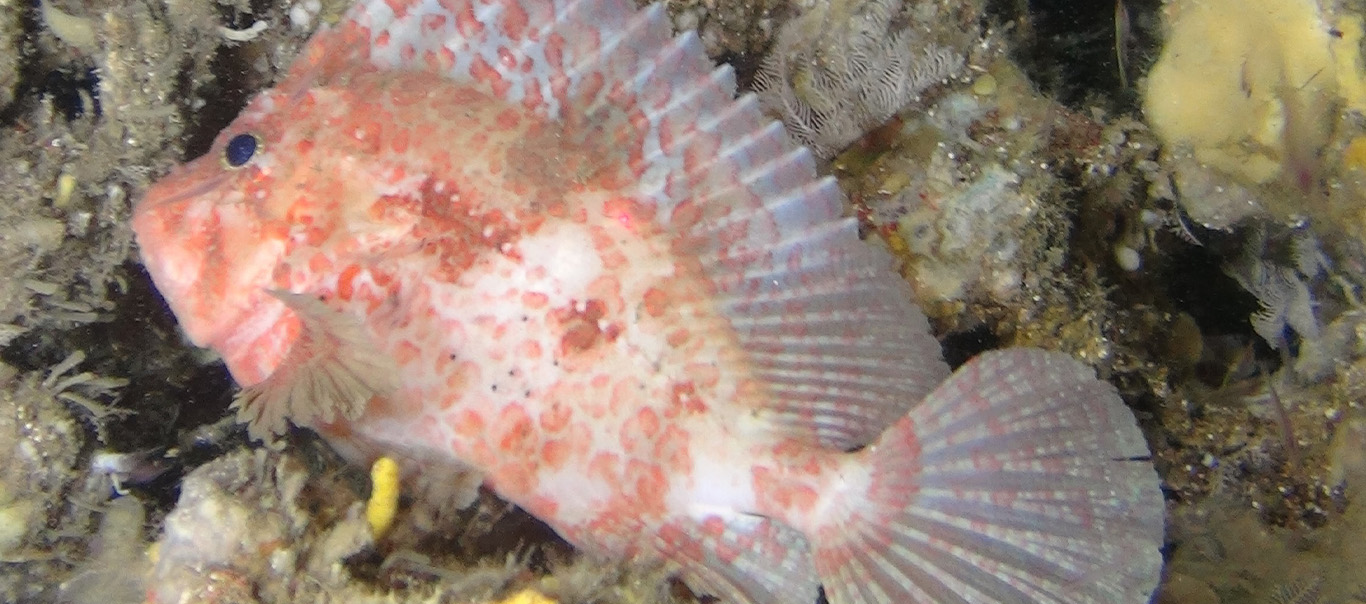 Earlier this year, the African Coelacanth Ecosystem Programme (ACEP) Biodiversity Surrogacy Project team in association with Ezemvelo KZN Wildlife revisited the deep reefs in the area off Kwa-Zulu Natal aboard the Angra Pequena. The team had done initial surveys in 2014 with the aim of mapping the region and quantifying the deep reef biodiversity. As part of this 2015 trip the team also mapped the profile of a canyon system off Protea Banks. They were desperate to get the remotely operated underwater vehicle (ROV) down into this canyon for a first look at the rich biodiversity but conditions proved extremely tricky, with very strong currents preventing them from getting the ROV down into the canyon. Ryan Palmer, the ROV pilot, and the team finally managed to get the ROV into Protea Canyon after two weeks of attempts where they photographed over 30 species of fish, with several exciting finds.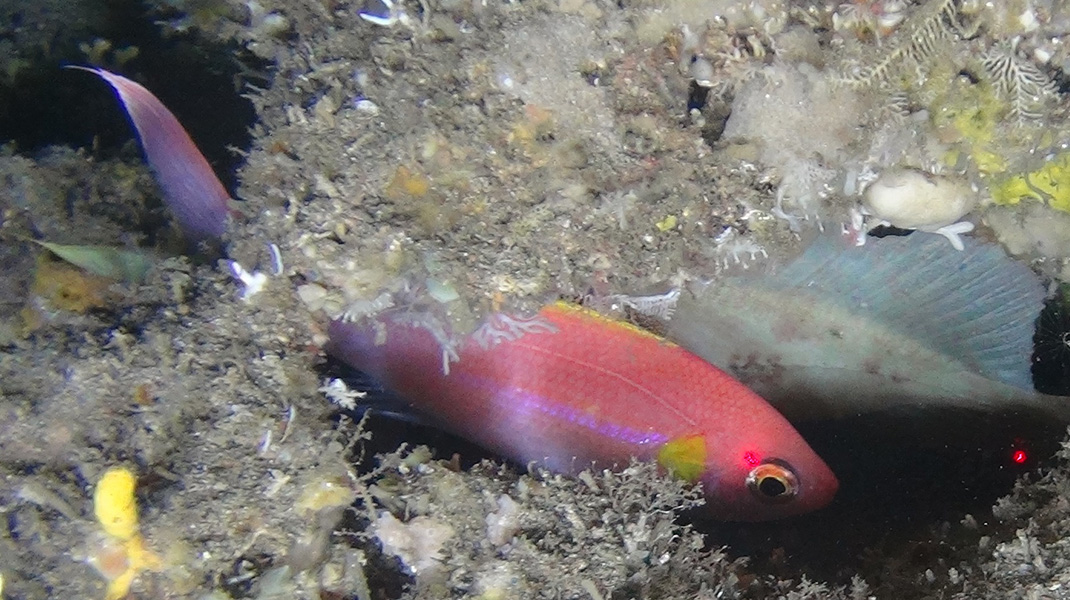 A slopefish was photographed on the steep canyon walls and it is thought that it may be the Indian Bunquelovely, Symphysanodon xanthopterygion. The name xanthopterygion is derived from the Greek words xanthos (which means yellow) and pterygion (meaning fin) - referring to the yellow coloration of the lower lobe of the tail. Before Ryan captured these photos from the ROV, this fish was only known to occur in the Comoros and Mozambique so, once the species if confirmed, this will represent a new rage extension AND a new species record for South Africa.
A species of waspfish, from the family Tetrarogidae, was also photographed in the Protea canyon. Some exciting video footage also captured the fish feeding on the swarms of small crustaceans that were attracted to the ROV lights. This beautiful fish has been seen in the canyons in Sodwana but these observations from the ROV represent a range extension for this species.
...these observations from the ROV represent a range extension for this species.
We are not exactly certain which species of waspfish this particular one is as confirming the identification of a fish without an actual specimen in hand is often difficult. At this stage it is thought that it may be Snyderina yamanokami which is known from the Western Pacific. Specimens from this region (Western Pacific) appear to have the same morphometry (physical measurements) as the Southern African fish but, before this can be confirmed, genetic analysis is needed to support these findings.