October Comp 2016 - Cape Boat and Ski Boat Club 25th - 29th October
20 October 2016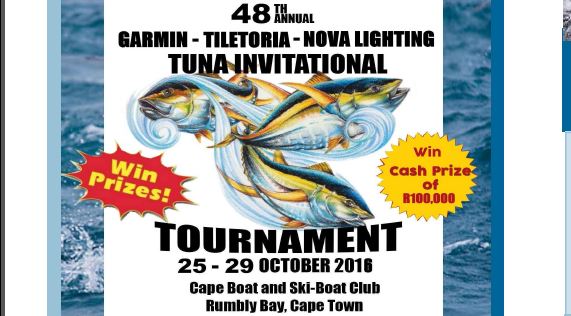 The FishforLife team will be at the SADSAA at the Cape Boat and Ski Boat Club at Rumbly Bay, Millers Point. The competition runs from the 25 th to the 29 th October 2016. There will be a total 118 club anglers participating from four provinces (3 man teams). this will be about 30 boats in total.
If you would like more information on the CatchReport project or interested at hosting the team at your event or competition please do contact us.
For more details on the event please see the following pdf. Oc tcomp 2016UPDATE_4.pdf
The team will be giving a talk on CatchReport and also collecting biological data from all fish caught. Each individual fish will be weighed and measured and the angler's name, team and province, as well as the boat number and grid area where the fish was caught recorded. All of this data will feed directly into CatchReport.